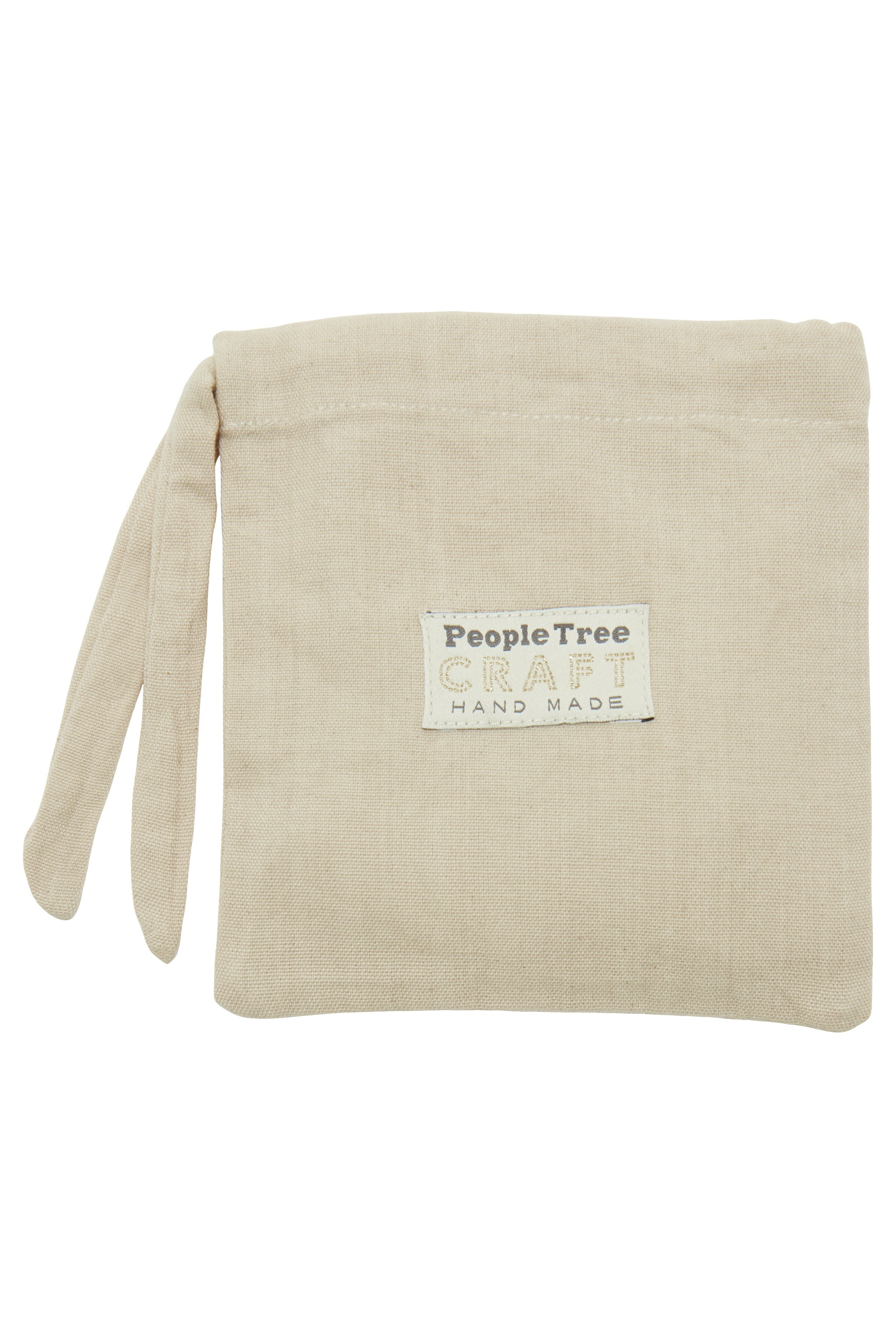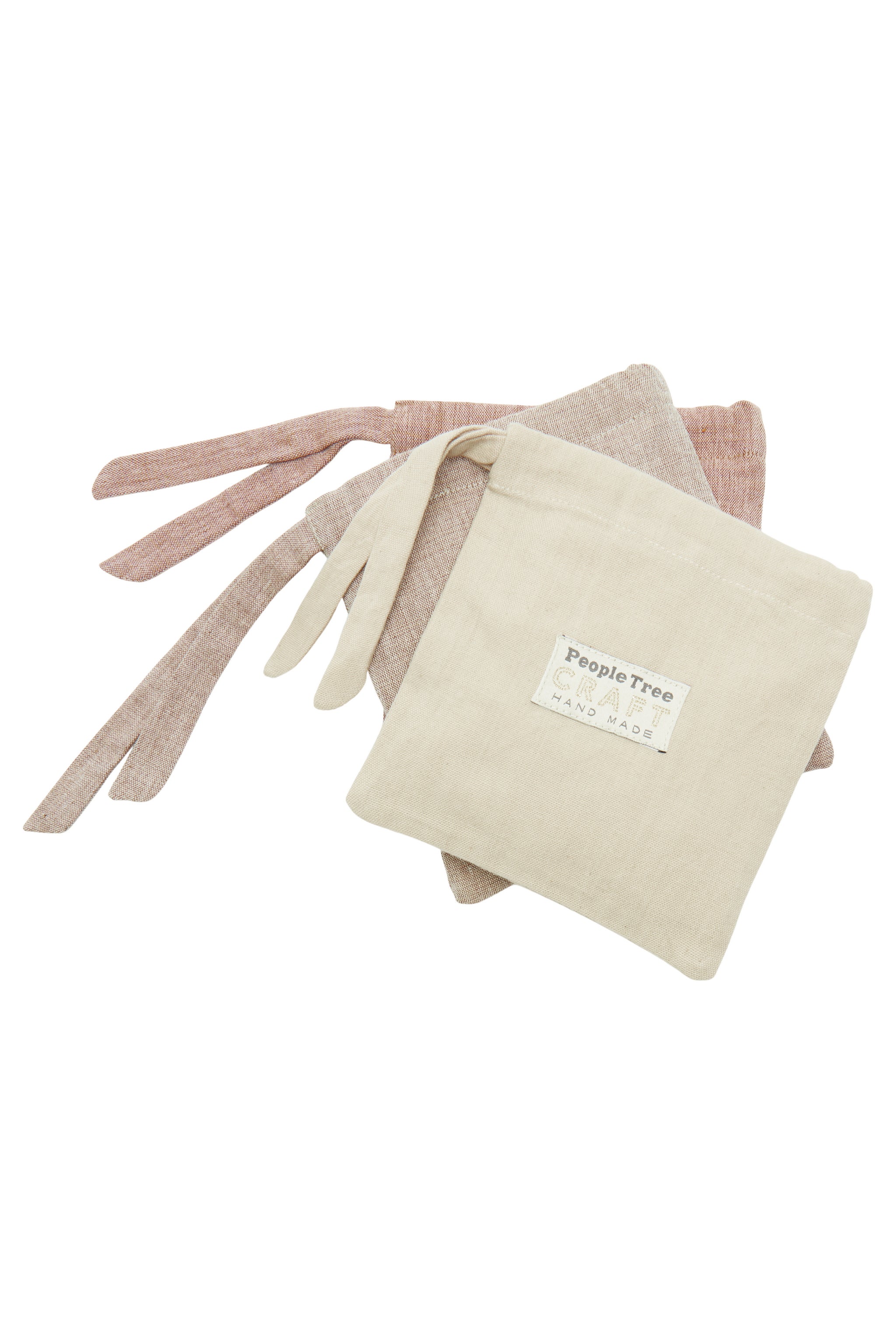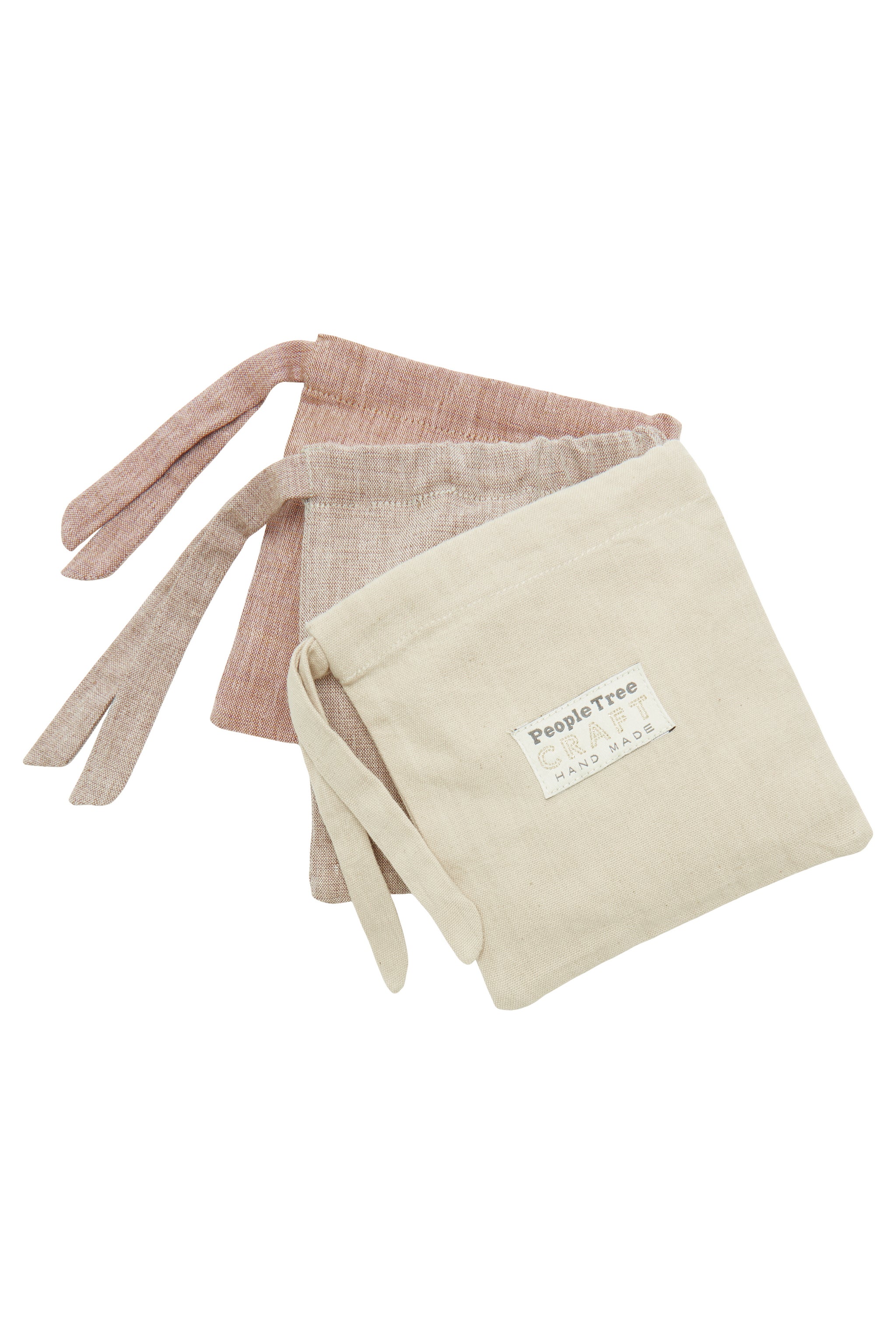 Jewellery Bag / Pouch in Recycled People Tree Fabrics
Description
Handmade from left-over People Tree fabrics, our jewellery bag / pouch is ideal for keeping your People Tree jewellery in great condition.
A free pouch is included with qualifying purchases, but you can buy as many as you like!
Jewellery Bag / Pouch in Recycled People Tree Fabrics
Shipping and Returns
Fast, economical shipping
We deliver daily to all mainland EU destinations for a single flat price.
Unfortunately, there is an additional charge for customers in Malta and Cyprus.
Order tracking
All deliveries are sent by fully tracked DHL parcel services.
We'll let you know the tracking number once your order has been processed.
Returns
If you return your item in original, sellable condition within 30 days, we'll refund your item costs in full.
Check out our returns policy for full details.
Introducing our partner,
Swallows
Based in an idyllic, rural village, Thanapara Swallows, near the Ganges River in northwest Bangladesh, was set up to provide opportunities for women after the village was devastated in 1971, when all the adult males were massacred during the war of independence.

Swallows mission is to empower the poor and underprivileged population by eradicating illiteracy, creating health awareness and self-employment, raising awareness among the landless for the rights of land and empowering women by creating economic and social awareness.

As a women's project, even hand weaving, which is normally considered mens' work, is done by women. The natural and azo-free dyed yarns are hand woven into fabrics, then hand embellished with embroidery and tailored. Profits from Fair Trade help cover the running costs of the Swallows school and People Tree started a day care centre for the workers' babies and toddlers in 2007.